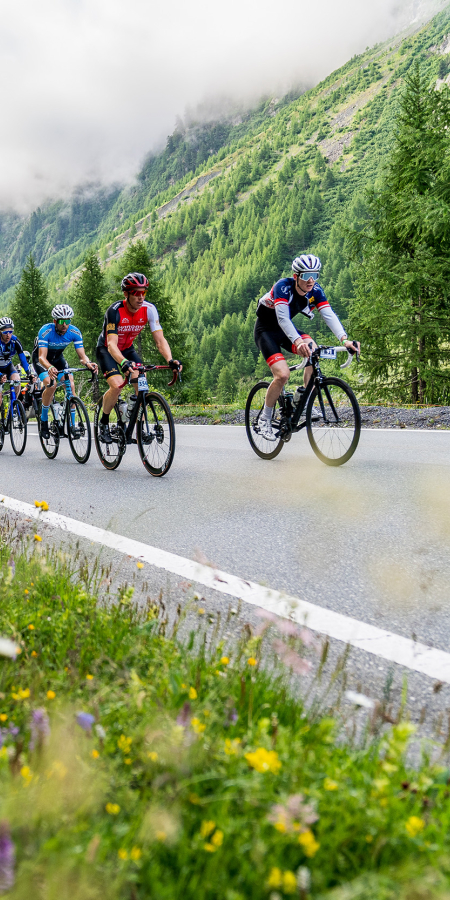 How you can train for the Engadin Road Bike Marathon? Ex-professional cyclist Marcel Wyss gives insight.
The story with the Albula Pass
"When I ended my career as a professional cyclist in 2016 and started training to become a professional coach, I never thought I would pin a race number on my back again."
But fortunately it turned out differently, because otherwise I would not have found peace with the Albula Pass. Because at this pass, I once had to give up a Tour de Suisse, which hurt me a lot, because it is my favorite pass. That was also the reason why I signed up for the Engadin Cycling Marathon. For me it is the most beautiful bike marathon! But there was another reason. During my training as a coach I realized that as a professional I had done a lot of things wrong in my training. So I started a self-experiment to test if I could surpass my best performances from the past. I did exactly what was written in my training plans. In fact, I improved the record on my measured course (Beatenberg 6.7 km at 8.6%) from 20:44 to 20:03 minutes! On the one hand I was pleased that I am on the right track as a trainer, on the other hand I mourned the time as a pro and was annoyed not to have gotten the optimum out of it. So that the same doesn't happen to you participants of the Engadin Bike Marathon, I want to give you a few basic tips on what you should pay attention to in training.
Recovery is just as important as the workout itself!
Only if the body can process the training stimulus, one becomes more efficient. This includes healthy balanced food, enough sleep and regeneration measures such as fascia training, massage or stretching.
Train specifically and not all mixed up!
Don't try to cram high-intensity intervals, basic endurance and sprinting/strength exercises into one training session. Focus on one thing at a time, paying attention to quality and quantity.
Don't look at the averages!
If you check your average speed from time to time during training, this is quite normal, but dangerous. Because then you have the tendency to always drive as fast as possible so that the average is as high as possible. But this way you only burn energy without setting a targeted stimulus. It's better to ride 20% of the time at high intensity and 80% at a relaxed pace.
Give yourself a break!
Do you also struggle to give yourself a break for several days in a row? If you do more than 3 workouts per week, you should cut your workout load in half every fourth week to give your body a chance to recover completely.
Periodization
Until recently, it was said that you have to train a lot of basic endurance in the winter before the more intensive training follows in the spring. This is not bad! But it also works the other way around and works just as well or even better. This is called "reverse periodisation". In addition, it is not much fun to train for hours in the fog or on wet roads at temperatures around freezing point. Even when training on the home trainer, you're glad if you don't have to do hours.
Performance test
Athletes have different conditions. If two athletes have the same threshold power, they may still react completely differently to training. with an INSCYD test, for example, I can tell exactly whether someone benefits more when training is short and intense, or when training is long and less intense.
Feel free to contact me if you want to learn more at info@wyss-training.ch or at wyss-training.ch.